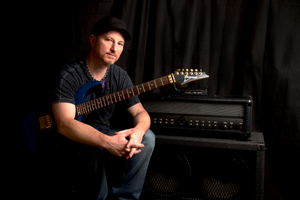 As we close this incredible, emotional, frustrating year in American history we all should be grateful for being able to see 2021 and beyond because there are some of our family and friends that didn't get that luxury this time around. I hope you are safe and thank you for following me. I wish your family and you a safe and calm holiday season and keep yourself above water in every way! Both financially and emotionally!  Know that I am always reading and posting stuff on all of my social pages and am working on the next list of music for whenever I decide to release my next album! 
So I'd like to thank all the companies and people that find time to support me. 
Morley
Ibanez
DiMarzio
Sonic Fusion
Zoom. 
To my family, my friends, without you I would have no purpose in life. I continue to grow and evolve because of you all.  
To those who have stopped by this site and purchased my album Destination Red I say THANK YOU!!!!! I didn't know what it would be when I started and even though it isn't perfectly recorded, or maybe not what others expected, it became exactly what I wanted. I was able to let the world in on what my mind wanted to get out for years and was just unable to find the time or money to do it. I have met some incredible people from it and continue to meet incredible people from it!!! 
What's next?  Well a little more education on music production is in the works and that is something I have always enjoyed but now I have taken it more seriously in every way. New professional gear, more knowledge, and more experimentation moving forward. Maybe even a new studio  in the near future....hmmmm.....we'll see! I'm always working on new riffs. Some old and some brand new but all me, where I am at right now. What people have known about me musically is only part of what's to come and with that I will leave you with this....
Happy Holidays! Happy 2021! Here's to a safe and whole life, to all of you! The best is yet to come for all of us!!!
Let peace be with you in every path you take! Let's TURN IT UP!
Tom